Even if it is thousands of night stars, not march the shining moonlight.
The casting techniques lost for nearly 3000 years , dyed all the spring scenery ,and it's intoxicated ancient and modern .......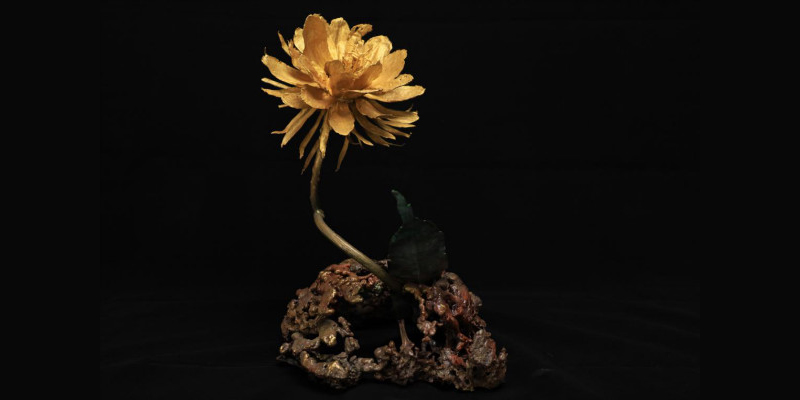 A Moment of Eternity.
At night, the petals came out, pale yellow, special, there is a kind of elegant beauty.At about 8 Pm , it likes in television slow motion that the buds continued to unfold slowly .After , it finally no longer timid and bright in full bloom .
Fairy bud opens alone with elegance , a moment of youth ,no regrets invited moonlight in the life .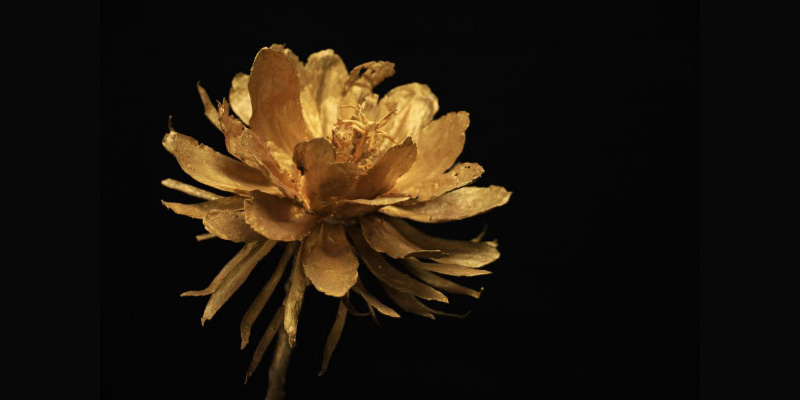 The night-blooming cereus was at the 700 degrees but the leaves did not disappear , instead it's imprinted in the mold with clear context of the leaves ,sparking ,and breathtaking ! You will feeling the breath of the leaf vein .
Its surprising bose not its showy appearance of the Pictorial Copper Art of the night-blooming cereus but it's a simple ,silence, modest and nature beauty that the techniques has been honed through times .
This magical technique, is lost for nearly 3000 years of the "Lost Pattern Casting " .
The techniques of" Lost Pattern Casting" as an intangible cultural heritage , that the Pictorial Art Casting is not only simple art works for ornamental but it's the precipitation of history and culture .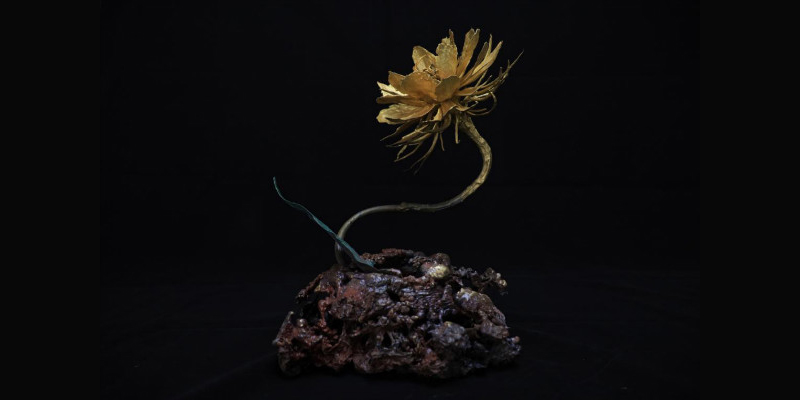 Under the guidance of Mr. Tan Derui who is a famous scholar of Bronze casting in China , The Founder of TGF who is Mr .Zhao Min experienced mutiple exploratory and experiment, successfully imitated the bronze wares by using " lost pattern casting" process which lost in Shang and Zhou Dynasties , and created a new technique of Pictorial copper art casting, innovation on the basis of inheriting the bold exploration, so as to this has been lost 2500 years of casting techniques for inheritance and innovation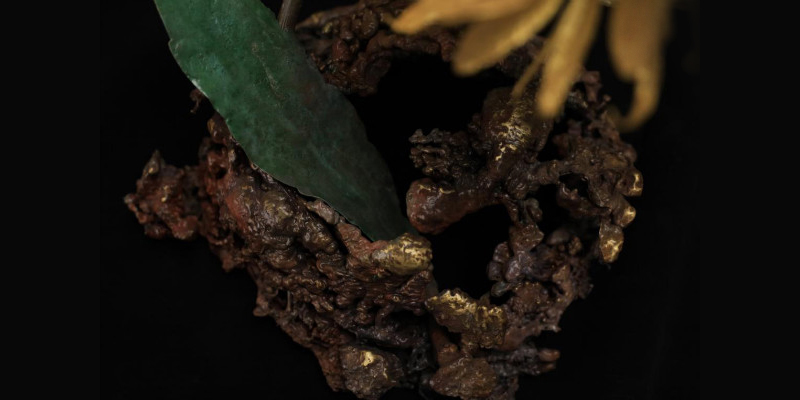 All leaves are unique in the history and sky , but the moment of youth .