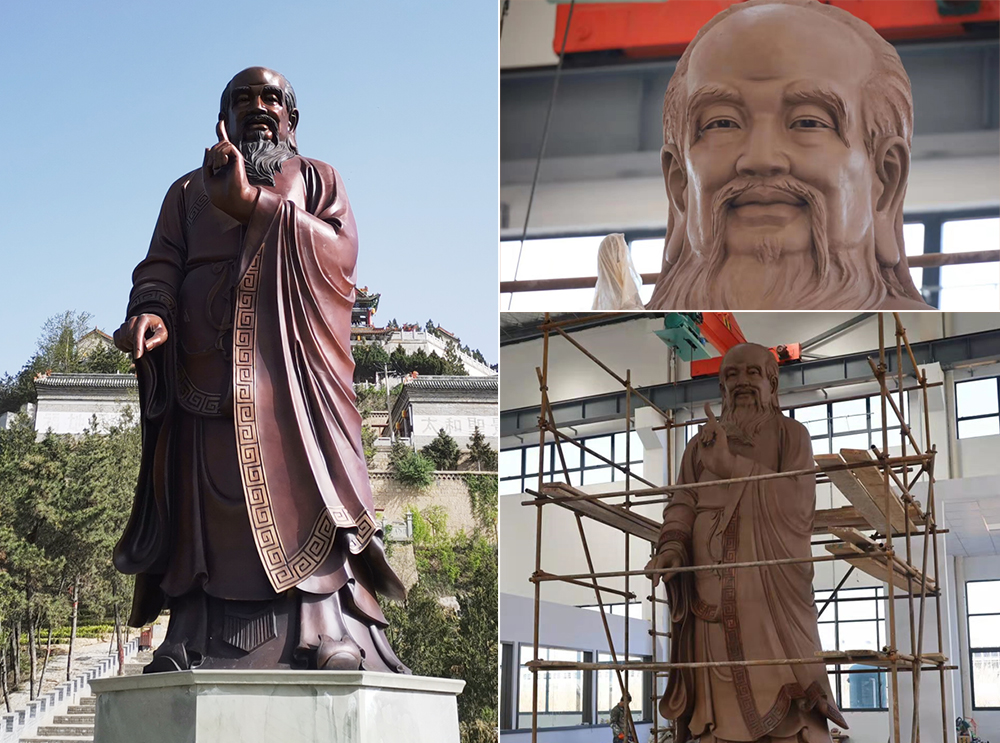 Project Name :Lao tze Statue
It's located in Shangdong province , Copper casting technical process is adopted .
The Head and hand parts are using traditional Lost wax casting precision casting .
Totally 1.5Tons of copper is cast in a single casting with physical coloring and surface coating with Fluorocarbon paint .