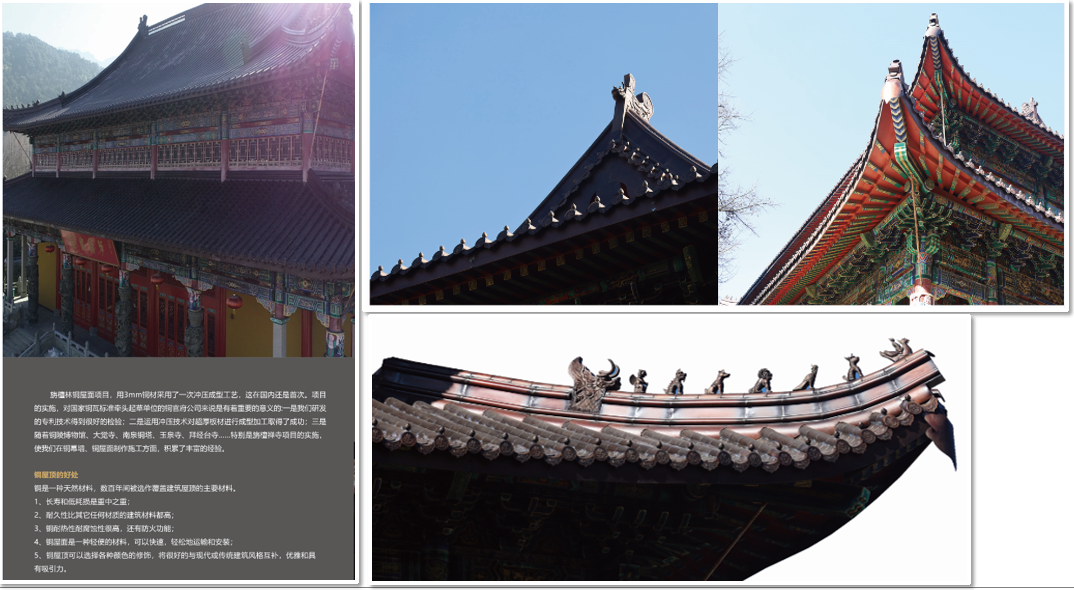 Project Name :Copper Roofing of Zhantan Forest
Area :1400 ㎡
The Copper roofing project of Zhantan Temple which is located in Jiuhua mountain , it's using a single stamping moulding techniques with thickness is 3mm which is the first time in China.
With the implementation of this project, As a leading company which participate the 《National Standards of Copper Tile》,it has great significance for us.
first, our research and development of the patented technology has been well tested;The second is the use of stamping technology for the super thick plate forming process has been successful;Third, with the Tongling Museum, Dajue Temple, Nanquan Copper Pagoda, Yuquan Temple, Baijintai Temple.,etc , In particular the Zhantan forest Temple project completed by us ,we have accumulated rich experience in the production and construction of copper curtain wall and copper roofing.