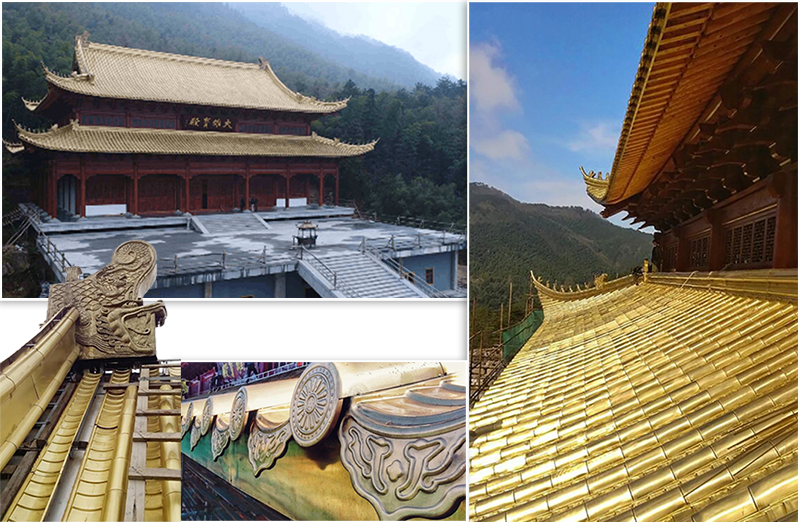 Project Name :Daijue Temple
Area : 1950㎡ Material: Copper
It perfectly shows the waterproof structure and waterproof method of the vertical ridge , its self-contained design and construction control, made the new type copper tile roof has reliable waterproof performance and visual aesthetic effect .
Advantages of Copper Roofing & Copper Tiles:
Bronze is a natural material that has been selected for hundreds of years as the primary material to cover the roofs of buildings .
1. Most important of all are Long life and low consumption .
2. The durability is higher than any other building materials.
3.Copper is highly resistance to heat and corrosion and fire.
4.Copper roofing is a lightweight material that can be transported and installed quickly and easily.
5. Copper roofing can be selected in a variety of color finishes, which will well complement modern or traditional architectural styles, elegant and attractive.